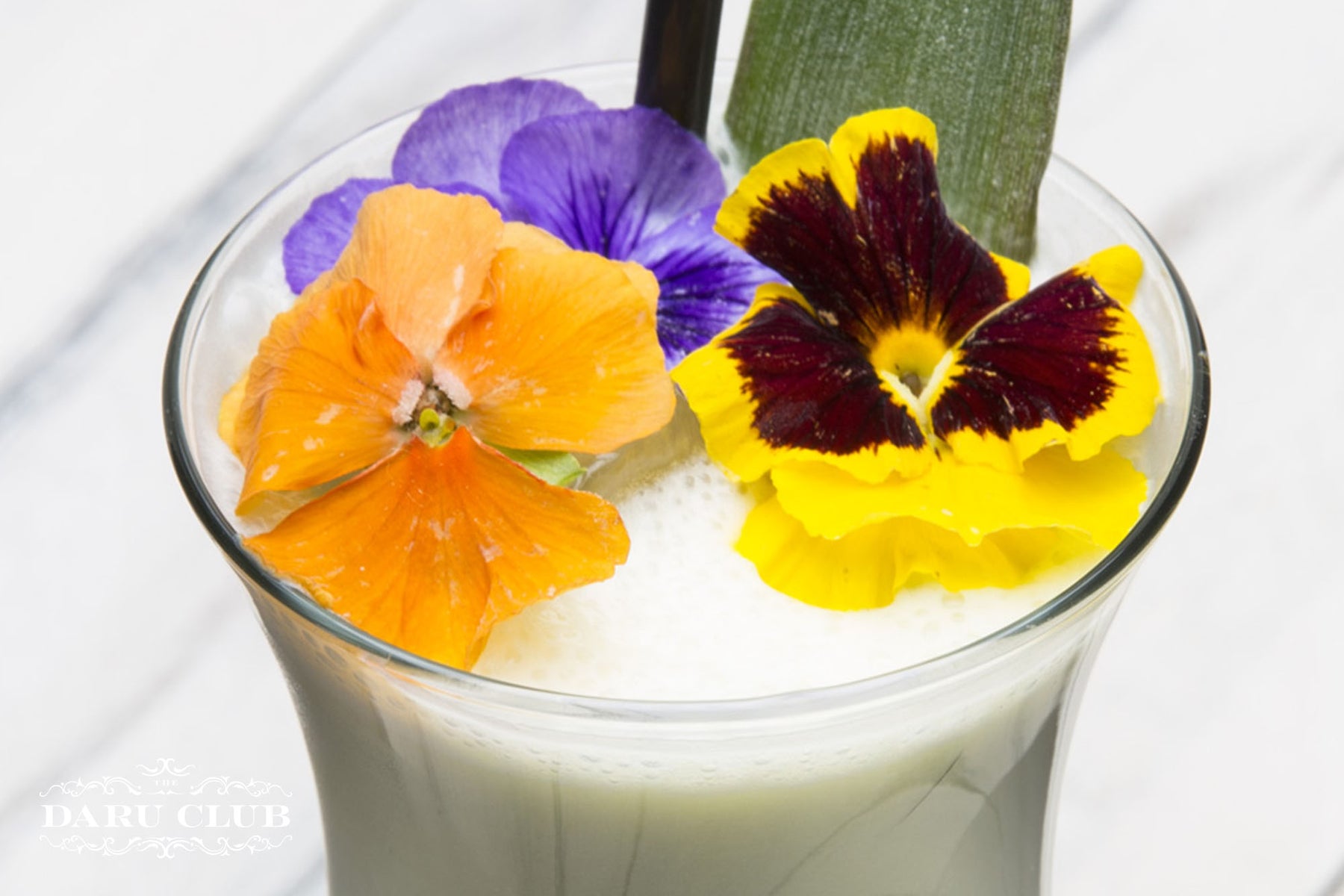 Leaner colada cocktail recipe
The Leaner Colada is a tasty rendition of the classic Piña Colada cocktail made with Diplomatico Planas rum and leaner, nutrient-rich, avocado.
Ingredients
35ml Diplomatico Planas
1/4 piece of Avocado
50ml Almond milk (unsweetened)
25ml Coconut water
35ml Pineapple juice
15ml Lime juice
5ml Coconut syrup
Glass
Long
How to mix
Bruise the peppercorns in a Boston tin, add the other ingredients and shake with ice. Single strain into a rocks glass with ice.
Garnish
Droplets of olive oil & edible flowers