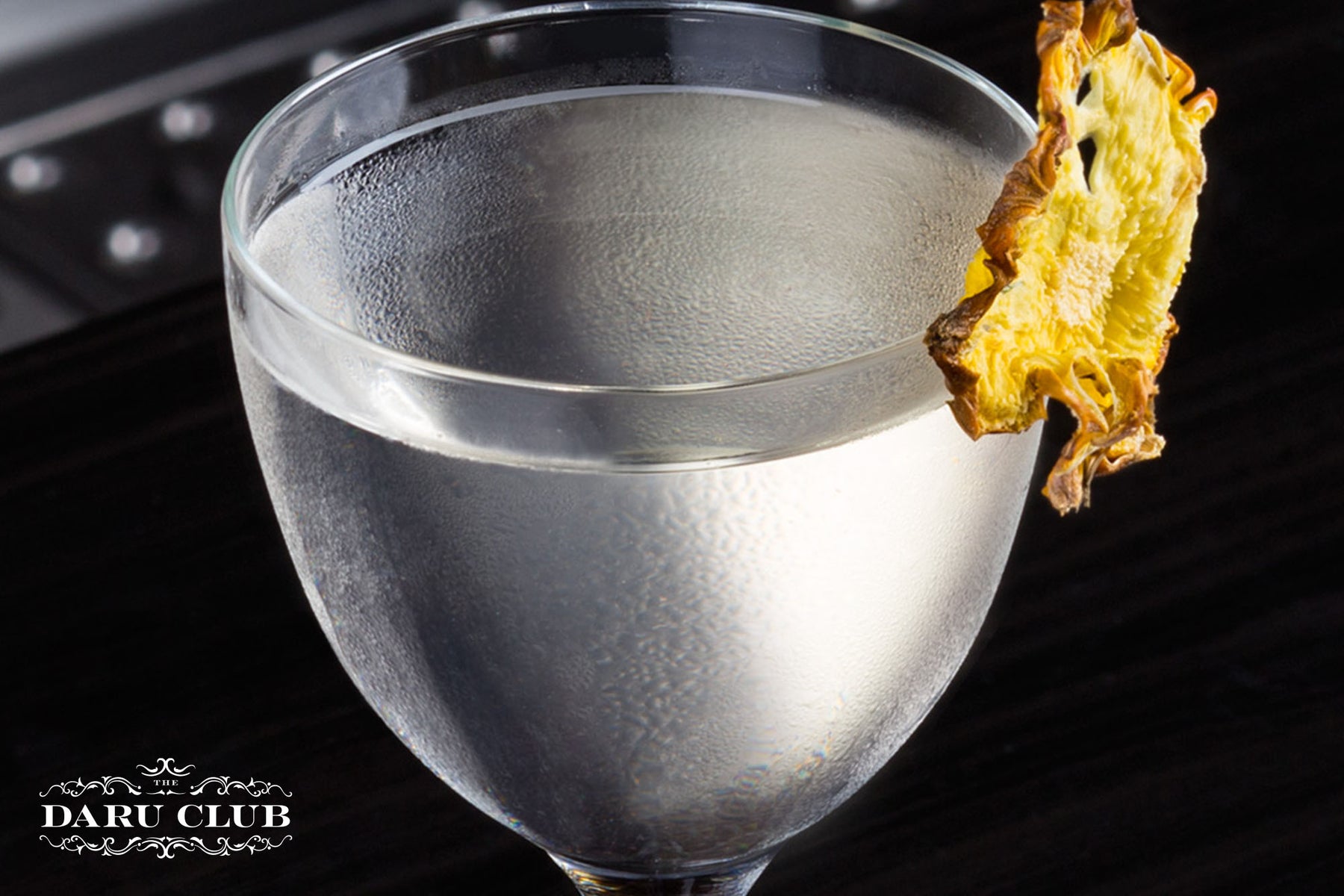 Holy water cocktail recipe
A cocktail created at London's Joyeux Bordel to showcase Peruvian Pisco. This recipe combines the beautiful floral aromas from the Italia expression with the fruity lemon and lime notes of that of the Quebranta. The citric acid solution acts to enhance the fruit and green apple notes of the Quebranta.
Ingredients
30ml BarSol Quebranta
20ml BarSol Italia
20ml Sugar Syrup (2:1)
25ml Citric Acid Solution (15:1)
Glass
Coupette
How to mix
Add all ingredients and ice into a cocktail shaker, shake for 8 seconds then strain into the glass.
Garnish
Lime zest (discarded) & dehydrated pineapple.