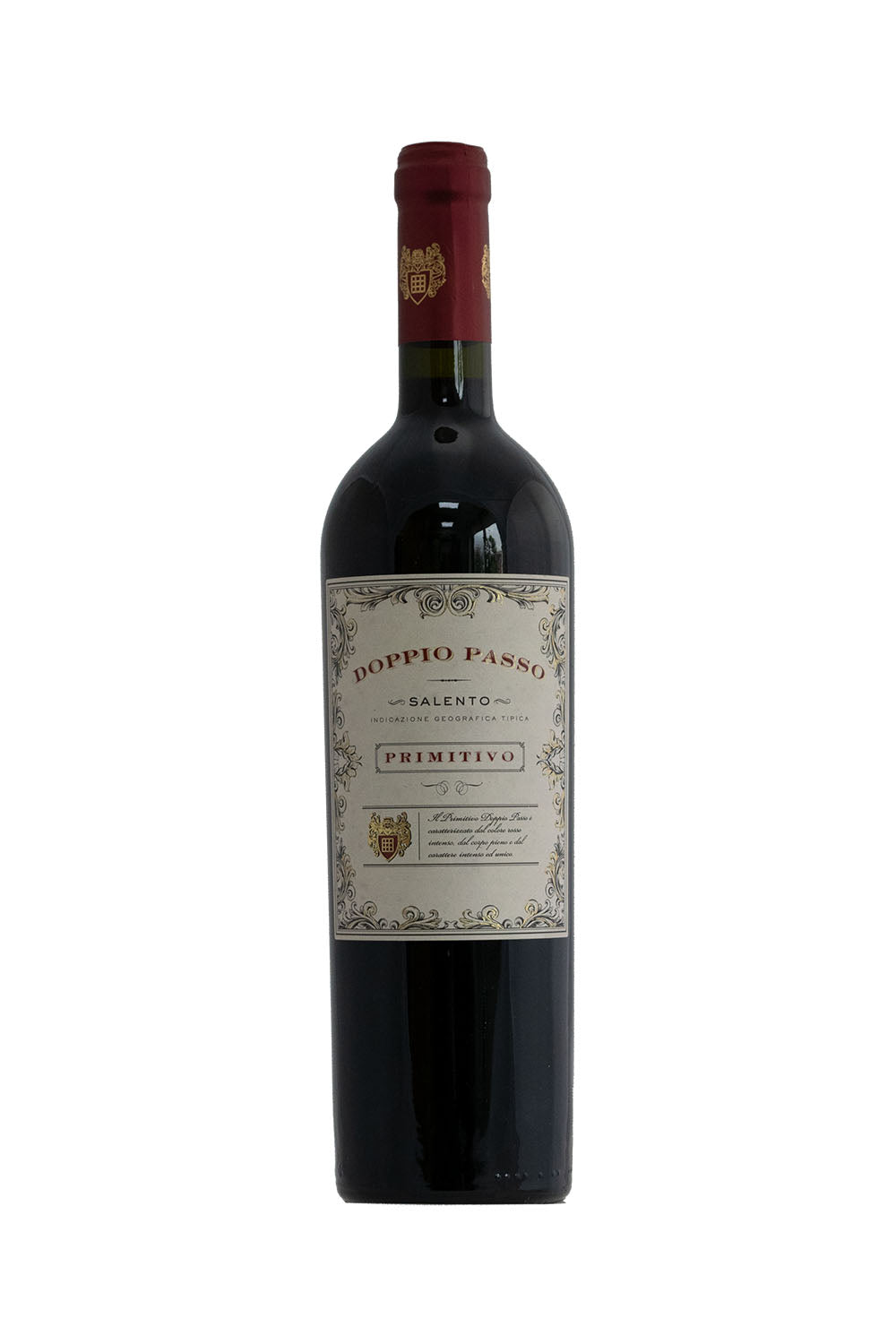 Primitivo di Salento Doppio Passo 2020
This bold and powerful red from Brindisi is made in a similar way to a Ripasso wine using a portion of dried Primitivo grapes and fermenting the wine a second time on the dried skins. The result is a fresh and aromatic red with an amazing concentration of plum, blackberry, cherry and chocolate flavours.
Serve with spicy pasta dishes, roast pork or beef, game dishes and full flavoured hard cheeses.