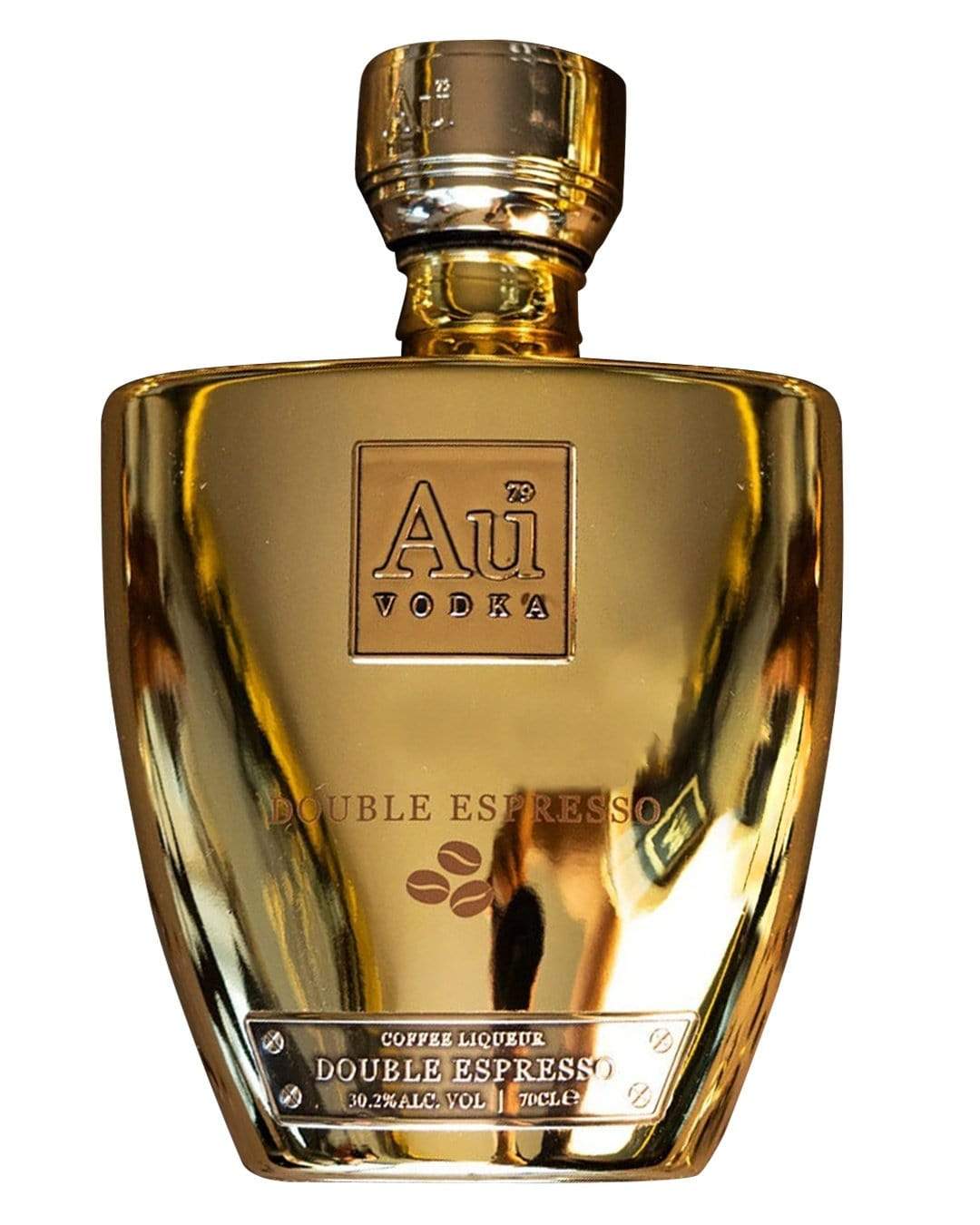 AU VODKA DOUBLE ESPRESSO COFFEE LIQUEUR
Super Limited Edition Item: Only 24 Bottles Available Online at Thedaruclub.com
Gold, symbolizing power and perfection, represents the exceptional quality of our Au Double Espresso Liqueur.

We combined our award-winning five-times distilled vodka with a blend of the highest quality coffee extract to create a rich, velvety and smooth finish.
Perfect as a shot or for the best espresso martini. Use our one-of-a-kind gold closure as a shot glass.
Once the bottles are sold out, they will not return. AU's rarest edition yet.

70cl Bottle | 30.2% ABV